Chiropractic in Pregnancy
Chiropractic care is amazing for both mother and baby and one of our passions here at Summit Chiropractic is to help mums during this time.
It is a huge change in your life going through a pregnancy. Many women feel that back pain is part of pregnancy. Though it's common, it is not normal. There may be another choice than trying to cope as best you can with aches and pains. If your nervous system functions correctly, you won't have symptoms such as discomfort.
Chiropractic care looks to realign your spine, which is vital when your body goes through so many changes during pregnancy.
In doing so, this also allows your baby to be in an optimal position. Research has shown women who are adjusted during pregnancy have shorter labour times and that the labour and birth are easier.
Wondering how we will adjust you? We provide pregnancy pillows to allow you to feel as comfortable as possible. Also, rest assured knowing that chiropractic care is safe for expectant mums.
Call us today to book an appointment.
Calling all Watford and Hemel Mums
Join us for a free workshop – Building your pelvic floor and managing low back pain!Being a Mum is real hard work and starts from pregnancy. We want to help you embrace this magical time and to help you with postpartum care too, to get you feeling healthy, strong and confident.
Normally we run these the first Wednesday of the month. To confirm the next date and time please call us today on 01923 236162 or 01442 927427. Alternatively click the contact us button above and leave your details.
Children and babies of any age are welcome.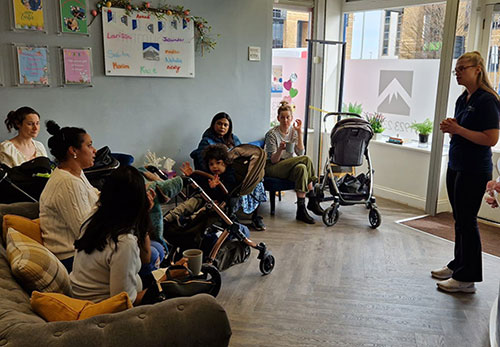 ---
Chiropractic in Pregnancy Watford and Hemel Hempstead | Summit Chiropractic