Meet the Doctors at Summit Chiropractic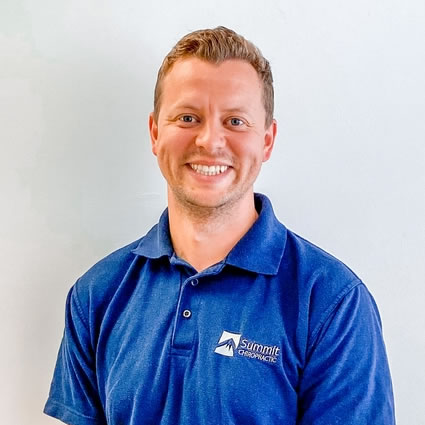 Dr James McDermott practises at Watford. He started his education at the University of Hull. After completing a three-year programme in Sports Rehabilitation, he discovered a passion for chiropractic.
He enrolled in the prestigious Anglo-European College of Chiropractic in Bournemouth. In 2013, he graduated with a Master's degree in Chiropractic. He began practising at one of the biggest chiropractic companies in Europe.
Dr James continued learning, and growing his skills, with seminars across the UK, Europe, and America. He attended Cal Jam, one of the best known annual chiropractic conferences, hosting over 2,500 attendees.
Passionate About Chiropractic
A keen footballer, Dr James is passionate about sports and inspired to help fellow athletes recover and heal. Treatment can improve general athletic performance, allowing athletes to be at the top of their game.
Outside the Practice
You can find Dr James enjoying family time with his wife, Sophie, and their son and daughter, or travelling to see family in his home town of Scarborough. Playing football is another passion of his and he is usually kept busy around the house and the clinics doing DIY.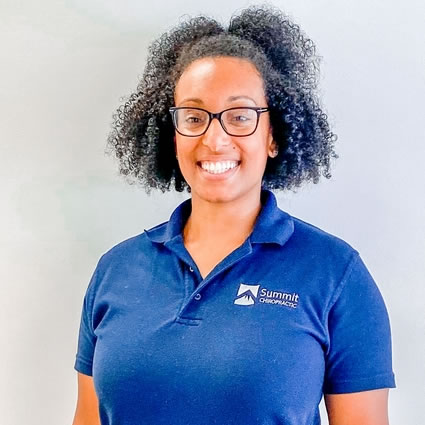 Dr Sophie McDermott practices at Hemel. She was a teenager when her Dad experienced back pain that kept him from working. She accompanied him to his chiropractor visits and was amazed at the impact it had on his life. She decided she wanted to help people in the same way.
Dr Sophie enrolled in the Anglo-European College of Chiropractic, graduating in 2011. She's excited about the opportunity to help her local community achieve better health. Chiropractic is for everyone; she loves taking care of families. Her youngest client was two days old and her eldest was 100!
Dr Sophie practices what she preaches, leading a chiropractic lifestyle. She is adjusted regularly, stays positive, eats well and exercises often. She hopes her example will help empower people to make better health decisions.
Outside the Practice
Dr Sophie keeps busy taking care of her 3-year-old daughter and 4-year-old son. She enjoys cooking and spending time with friends.
Dr James and Dr Sophie are both passionate about chiropractic. They coach and mentor other chiropractors and healthcare professionals to be the best they can be.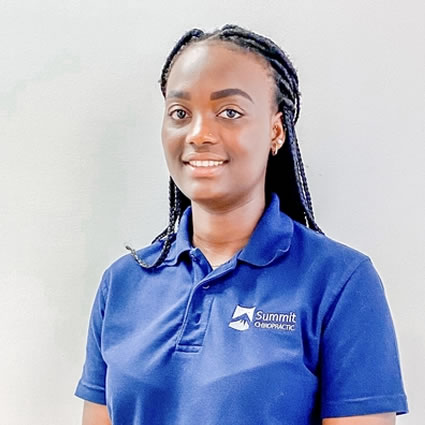 Dr Rosa Mendes Gomez practices at Hemel. She was always keen on becoming a healthcare practitioner since childhood, and thought she would become a medical doctor or nurse and specialise in paediatrics. "However, when I moved to the UK and was applying for universities, a good friend of mine suggested I look into chiropractic as he had a feeling it would be the right profession for me".
After researching chiropractic, Dr Rosa was sold. She strongly believes that what made her choose chiropractic was its self-healing and regulating abilities and how it gives power to the body.
Finding Fulfilment Helping Others
When Dr Rosa's clients first meet her, they appreciate that she is friendly, but professional and approachable. And she's clearly passionate about what she does.
"My favourite aspect of being a chiropractor is seeing the changes my clients experience not only in the complaint they might have come with but how with better function of their bodies they can see a transformation in other aspects of their lives".
Dr Rosa also loves being able to meet people from different backgrounds and walks of life as she thinks every person you meet will impart a lesson.
Education and Achievements
Dr Rosa earned her Doctor of Chiropractic from McTimoney Chiropractic College. "My favourite memory is when it was our turn to organise the BACS (British Association of Chiropractic Students) Conference, and Guy Riekeman, former president of Life University, was one of the speakers". Dr Rosa found his talk to be so inspiring. The way he was able to transmit his love for chiropractic and dedication made her realise she was going to be part of a special profession and that she wanted to be a vitalistic chiropractor.
Dr Rosa has recently joined as a board member for SOTO Europe and will be helping them spread the word of Chiropractic throughout Europe via their social media and conferences.
An Interest in Paediatrics & Women's Health
With her biggest passion being paediatrics and women's health, Dr Rosa strives to provide the best care for the whole family with a particular focus on aiding children to grow healthy and happy, as they are the future. One of her favourite quotes is, "It is easier to build strong children, than repair broken adults".
Over the years, Dr Rosa's perspective on health has changed as she believes in the importance of taking responsibility for one's health. She feels that when people come to the realisation that health is dependent on everything we do, from how we think, how we feel, how we move, how we eat and our daily habits, it encourages us to make the right choices to live a healthier life.
Outside the Practice
When she's not practising, Dr Rosa loves reading about a range of topics from self-motivation and development books to novels. She also enjoys learning new skills and knowledge to apply in practise and to better help her clients. Pole fitness is one of her hobbies.
Dr Rosa grew up in Gambia in a big family of five siblings (two girls and three boys). For her, the best thing about having four siblings is that it has taught her the importance of sharing; as she is the second eldest, Dr Rosa is aware of the importance of patience and responsibility.
"In Gambia, your extended family is just as important as your close family which is why I am also close to my uncles as they are father figures to me and my siblings".
---
Meet The Doctors at Summit Chiropractic